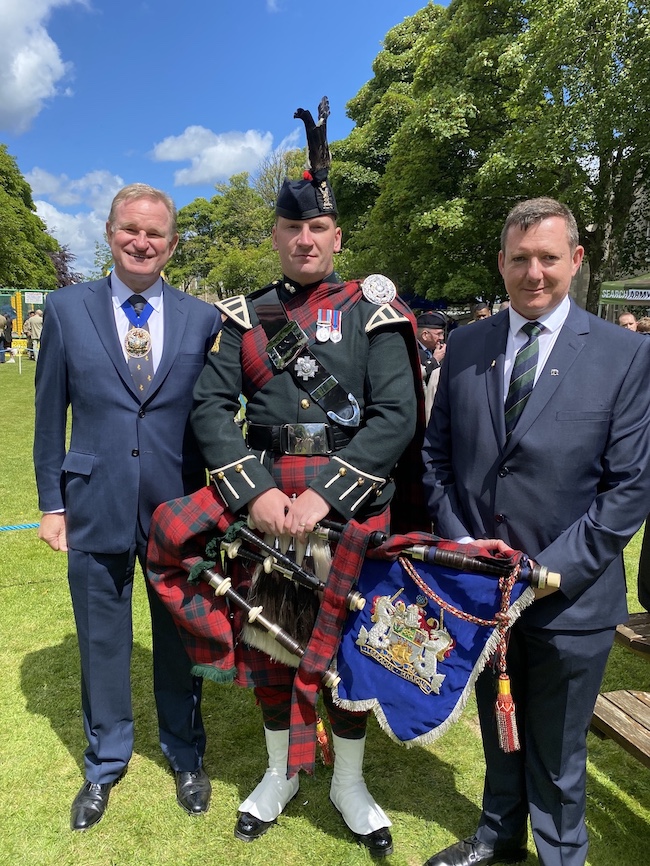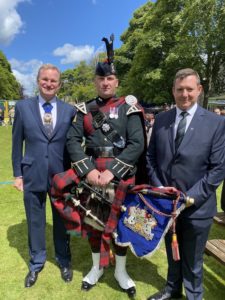 On 18th June, the Master was honoured to be a guest of our affiliate Regiment, The Royal Highland Fusiliers, 2nd Battalion The Royal Regiment of Scotland (2 Scots), at a ceremony held at Glencorse Barracks for the presentation of the 7th Assaye colour.
During a superb display of marching and military music, he was delighted to see one member of the Regimental Pipes & Drums, Piper Black, carrying the Royal Company of Merchants' pipe banner.
An additional point of interest for the Company is the fact that 2 Scots is the former Battalion of Graham McDonald, our Senior Company Officer, who is pictured here with the Master and Piper Black.