The annual Coffee Morning for the beneficiaries of the Merchant Company Endowments Trust and Alexander Darling Fund took place in Merchants' Hall on Thursday 5 December 2019.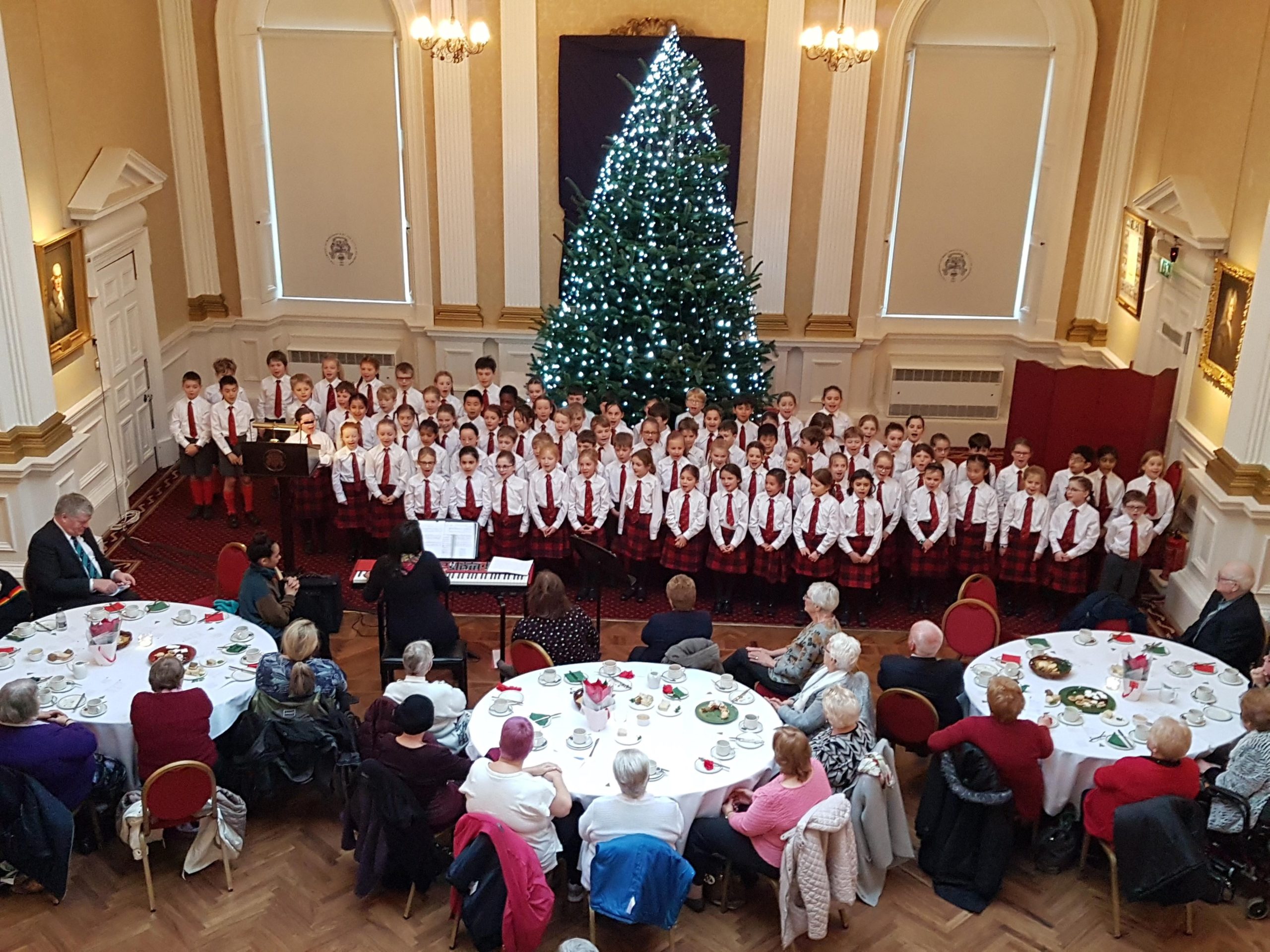 This event is always one of the loveliest events in the Company calendar. This year it was hosted by the Master, Mr Peter Hillier, and the Chair of the Charities Committee, Ms June Lumsden.
Almost 100 people attended the event and met friends, listened to carols and sang along together with a Primary School Choir from ESMS. After the singing the children from ESMS mingled and chatted with our older guests – a really happy meeting of different generations.
The Royal Company's new Almoner, Ann Murdoch, was able to use this event to meet many of the people whose welfare she will be responsible for. In her welcome the Chair of the Charities Committee wished Ann well in her new post. The splendid Company Christmas tree in the Hall was lit for this event and everyone left full of the spirit of Christmas.